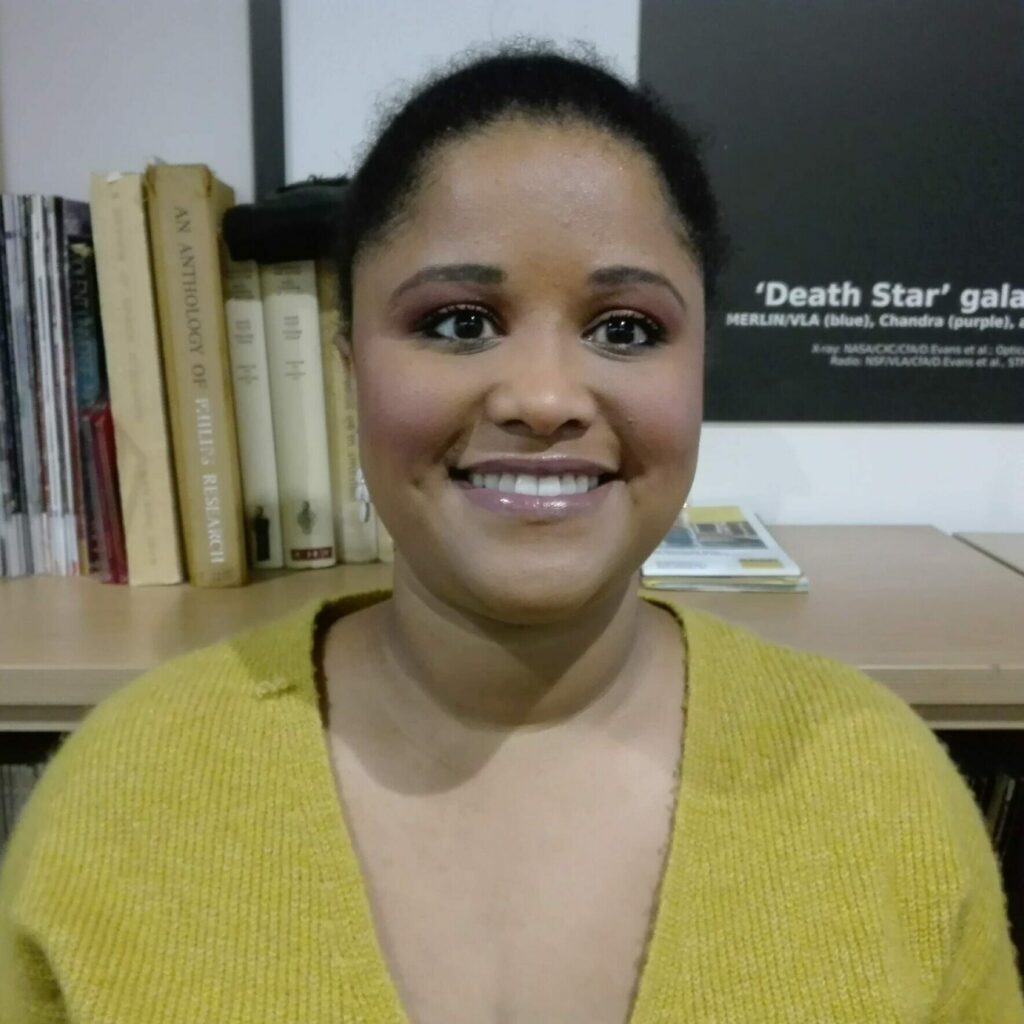 Dr. Tana Joseph is a South African astronomer, with a research focus on binary star systems outside of our own Milky Way Galaxy. Using instruments such as the MeerKAT radio telescope in South Africa and the ASKAP telescope in Australia, Dr. Joseph studies how binary star systems form, grow, change and shape the environment around them.

She obtained her undergraduate and MSc degrees from the University of Cape Town. In 2013, she completed her PhD at the University of Southampton before returning to Cape Town to start her postdoctoral research career as an SKA postdoctoral fellow. Dr. Joseph has held Fulbright and Royal Society Fellowships in the US and the UK, respectively.

Dr. Joseph is passionate about science communication and firmly believes that science is for everyone. In 2018, she founded her own science, technology, engineering and maths (STEM) communications and consulting company, AstroComms. In addition to her research and science communications work, Dr. Joseph is also involved with transformation, equity, diversity, inclusion and decolonisation efforts in astronomy, working to make academia a place where anyone can thrive.

Twitter: @TanaDJoseph, @Astro_Comms
Facebook: Tana Dale Joseph, @AstroComms
AstroComms website: www.astrocomms.com