Congratulations to our MSc graduates!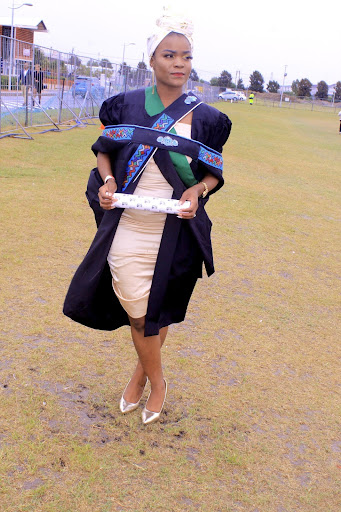 Thando Mothogoane completed her MSc at the University of the Western Cape where she studied the hydrogen gas content of a nearby dwarf galaxy using 21cm observations and dynamical modeling. Her MSc thesis is titled, 'An HI Study of the Nearby Dwarf Galaxy'. The project was supervised and co-supervised by Dr. Ed Elson and by Dr. Marcin Glowacki, respectively.
Thando will continue on in Astronomy research at the University of Johannesburg with Dr. Sthabile Kolwa as the supervisor and Prof. Soebeur Razzaque co-supervisor. In her PhD, she will exploit the unprecedented sensitivity of MeerKAT early science survey data from the MIGHTEE large survey program to study the properties of star-forming galaxies and active galactic nuclei down to the ~2 micro-Jansky radio flux density level.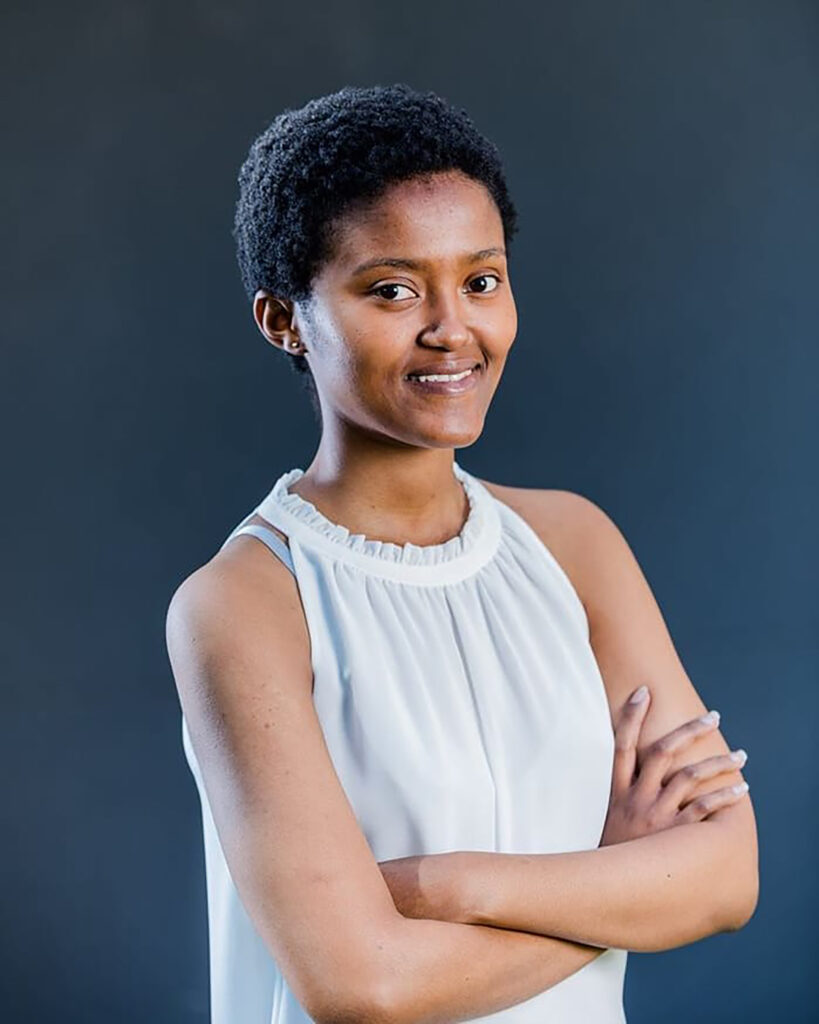 Nomthendeleko Motha completed her MSc at the University of Johannesburg under the guidance of Prof Razzaque. In her thesis, 'Modelling of Synchrotron Emission from Galaxies and Diffuse Radio Background', she presented updated models of synchrotron radio emission from galaxies and the extragalactic background which are essential for understanding the composition of radio continuum observations that MeerKAT will produce.
Nomthendeleko will work on radio cosmology during her PhD at the University of the Western Cape (UWC). Her thesis will be guided by Prof. Roy Maartens who is the UWC Head of Department.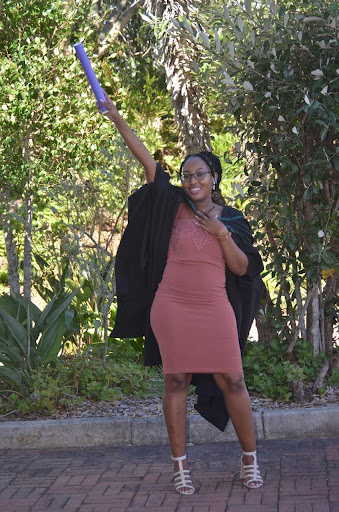 Katlego Sejake completed her MSc thesis at Rhodes University in Grahamstown. Her thesis is titled 'Studying the brightest radio sources in the southern sky' and was supervised by Dr Sarah White. In this work, Katlego provides an in-depth radio and infrared view of sources selected from the Gleam 4Jy sample (G4Jy) which were observed with MeerKAT in a follow-up campaign led by Dr. Sarah White and Dr. Ian Heywood.
Katlego will continue on in a tiresome effort to find the most distant radio-loud active galactic nuclei (HzRGs; high-redshift radio galaxies) within the G4Jy sample. The project will be a continuation of her MSc with Sarah as the supervisor and Dr. Kshitij Thorat as co-supervisor.